Particle Physics
High Energy Theory Group
The High Energy Theory Group at Penn studies the fundamental forces of Nature, early universe cosmology and mathematical physics.
Its activities span the range of these fields: from model building, formal field theory, string theory, holography and quantum gravity, to new paradigms for cosmology, the interface of string theory with mathematics, and new insights in quantum information. The Penn theory group is one of the few institutions in the world where extensive development of the formal aspects of high energy theory areunited with a focus on real phenomena found in Nature.
High Energy Physics Experimental Group
The High Energy Physics Experimental Group works on a wide variety of experiments aimed at understanding the fundamental structure of subatomic phenomena.
This includes historical strength in the physics of neutrinos including the discovery of neutrino mass with the Sudbury Neutrino Observatory (SNO), the discovery of the top quark at Fermilab with CDF and the Higgs boson at the LHC with ATLAS, as well as general searches for physics beyond the Standard Model of particle physics. The Penn group leverages their world-class electronics instrumentation group to design and build new ASICs, new systems, and relevant firmware and software, in support of the group's experimental goals.  In addition, a wide variety of basic R&D activities are done in conjunction with the instrumentation group. Major experiments that the HEX group is involved with include:
ATLAS collider experiment at LHC, including upcoming upgrades
SNO+ Neutrinoless Double Beta Decay search and other solar, reactor, and geo-neutrino physics
DUNE long-baseline oscillations including CP violation in the neutrino sector
T2K long-baseline oscillations using the Super-Kamiokande detector in Japan
SBND short-baseline near detector at Fermilab looking to test sterile neutrino hypotheses
CAPTAIN program of neutrino interaction measurements
Theia future large-scale multi-purpose experiment aimed at long-baseline oscillations, solar neutrinos, and neutrino less double beta decay.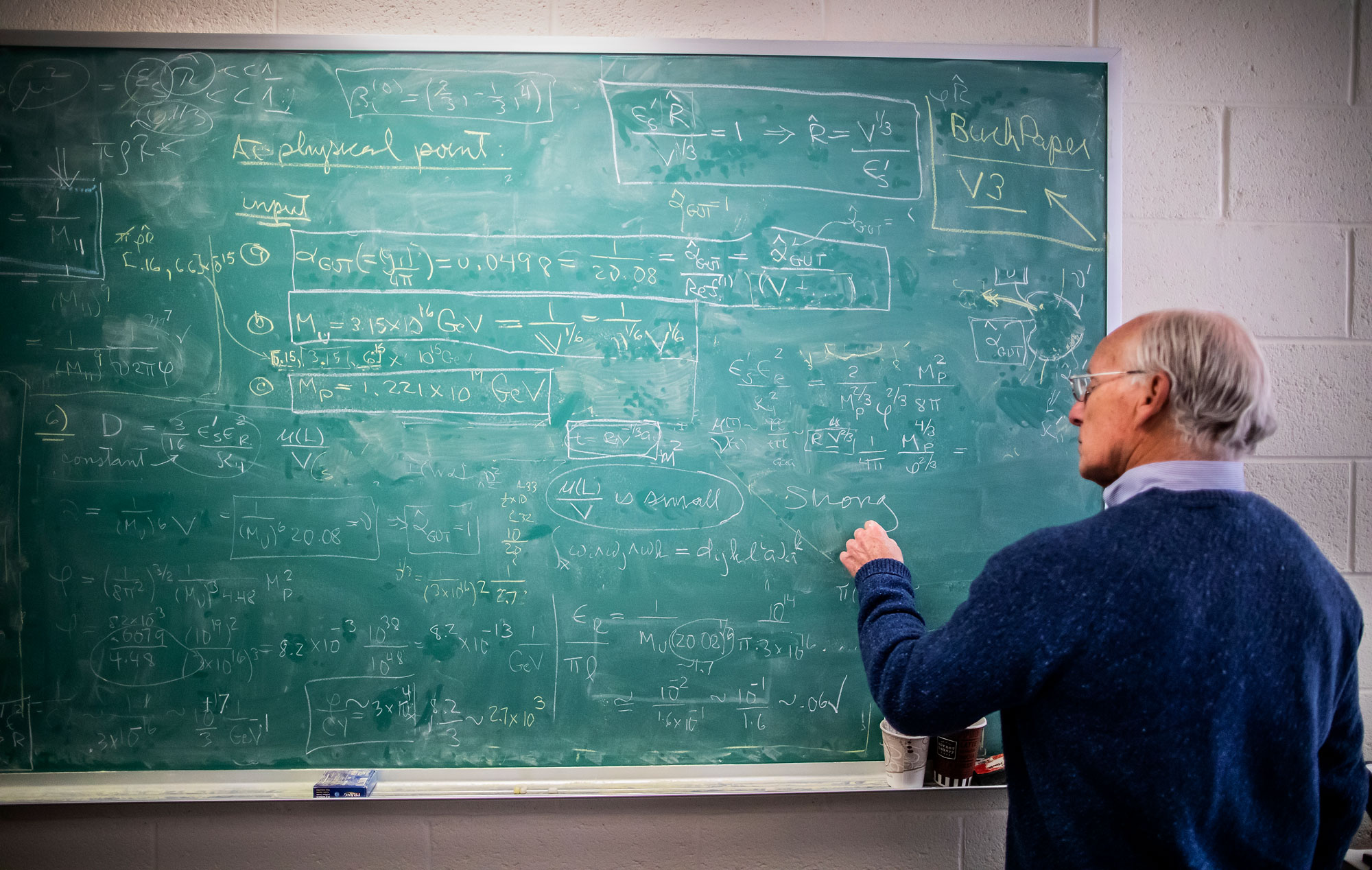 News
Professor Andreas Albrecht (University of California, Davis): In 1982, while a grad student at Penn, my advisor and I wrote a paper that has since become very famous.

Read More

Penn physicist Elliot Lipeles reflects on the past, present, and future of physics, from the discovery of the Higgs boson to theories about new subatomic particles.

Read More

Combining theoretical insights with experimental results, physicists demonstrate a new design for optoelectronic devices that could help make optical fiber communications more energy efficient.

Read More

Researchers develop a physical model that describes the optimal amount of 'memory' of prior infections that bacteria should have in order to efficiently mount a successful immune response.

Read More